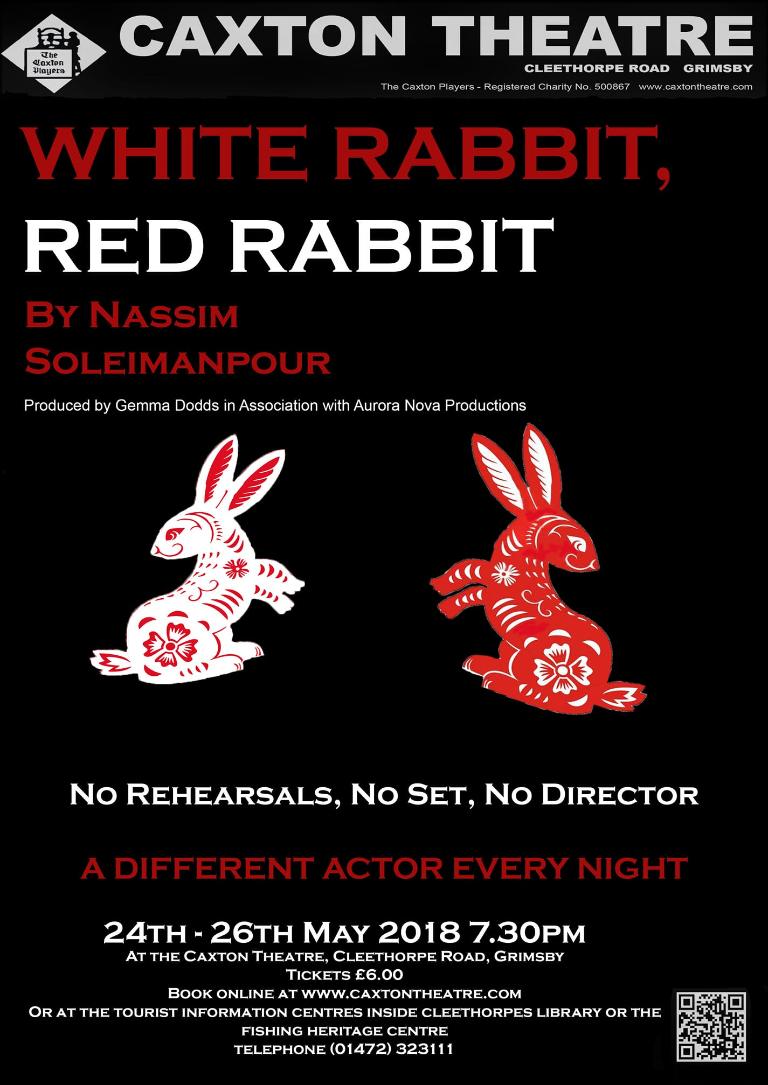 White Rabbit Red Rabbit is a piece of experimental theatre by Nassim Soleimanpour.
A different actor will perform each night, but there is a twist, the actors do not receive the script until they step on the stage in front of the audience.
There is no set, no rehearsals, no director.
Would you dare?
Well, we dare you to join us in the unknown and to NOT Google this play before you have seen it!