Welcome to
The Caxton Theatre
tICKETS ARE NOW ON SALE FOR OUR 2022 SEASON
click here for tickets
Please see below for our latest guidance on COVID-19 protocol as of 10th December 2021
Please be aware that Cleethorpes Tourist Information no longer sell our tickets at either the Library or The Beach Safety Hut. The National Fishing Heritage Centre Tourist Information is still selling them at this point.
PUBLIC SERVICE ANNOUNCEMENT
We are aware that some of you may find returning to 'normal' life a bit unsettling so just for information here's what we are doing at the theatre to help keep you safe. We understand that people may have very different views on the situation and we will respect each person and their decisions.
We suggest that you take a lateral flow test before attending the theatre, this will not be required as proof, more for the safety of all our patrons and members.

If you are displaying any symptoms of COVID-19 please do not attend the theatre and we advise that you book a PCR ASAP. We may be able to help you with your tickets if this is the case.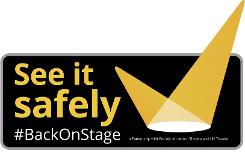 There will be a QR code as you enter the theatre but you will not be required to 'check in' unless you wish to do so.
Face masks are no longer optional, we do ask you to wear a mask as you move around the theatre, as advised by the Government from 10th December 2021.There will be face masks available for those of you who have forgotten or wish to use them.
Hand sanitizer will also be available as you enter the theatre, the bar, the lounge area and in the toilets.
From 19th July, there will no longer be any social distancing requirements, so it is possible you may be sat next to other people.
We hope that this is understandable given the current rise in cases in our area and that you feel safe enough to join us for our opening production.
Our tickets are now on general sale for the 2022season. We are excited to be welcoming you back to our newly refurbished theatre...we have missed you all!
The next reading and auditions will be for The Dumb Waiter directed by Emrys Babb. For more info click here.
Reading: - 13th January 2022
Auditions: - 18th January 2022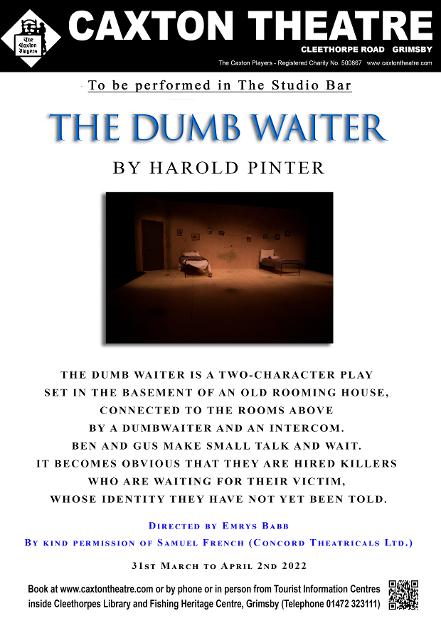 The Dumb Waiter
31st March - 2nd April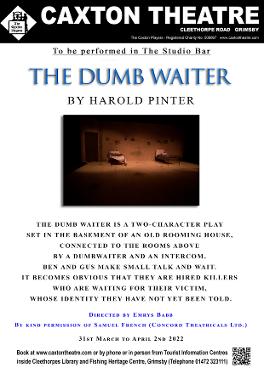 Gus and Ben are on the job, waiting and listening. Into the waiting silence rattles the dumb waiter with extraordinary demands for dishes they cannot supply – and who is operating the dumb waiter in an empty house? As the atmosphere becomes stale and their differences become more visible, a deep-seated tension begins to stifle their relationship but, in a while their victim will come and they will know what to do.
We do not currently have any outside productions booked at the theatre.