All readings and auditions will take place in the bar, doors open 7.00pm and start 7.30pm unless otherwise stated. All are welcome, you do not have to be a member to attend a reading or an audition.Audition pieces will be available during the night of the reading. You do not have to audition if you attend the reading, come along and join in the fun...bar also open***!
The next reading and auditions are for birthdays past, birthdays present
The reading is on: - Thursday 16th February 2023
The auditions will be held: - Tuesday 21st February 2023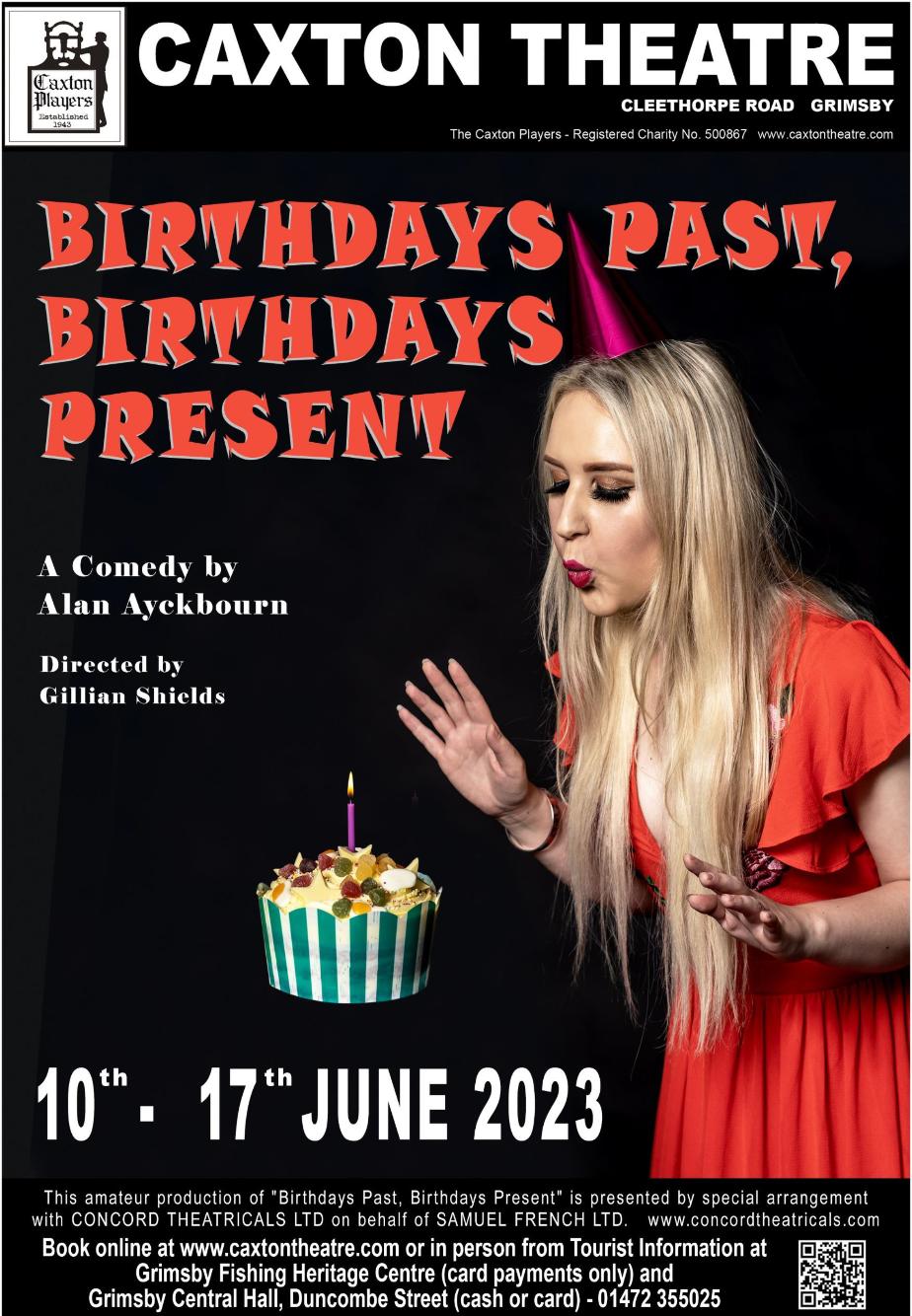 -Roles-
Micky, 80 years old at the start of the play, 50 years old at the end.
Meg, his wife. Around the same age.
Adrian, their son.
Grace, Adrian's latest girlfriend.
Please note that the actress playing Grace also plays 3 previous girlfriends, Faith, Hope and Charity.
Given that the characters become younger as the play progresses, exact ages aren't important. Micky & Meg must look old enough to be Adrian's parents and at the start of the play Adrian is middle aged. For the rest, the audience will need to use their imaginations
Birthdays Past, Birthdays Present is Alan Ayckbourn's 83rd play and was premiered at the Stephen Joseph Theatre, Scarborough, during 2019. True to style, this is a comedy but with some more serious moments.
It's a play that, intriguingly, runs backwards. The play covers four birthdays in the same family over four decades, starting with the 80th of crusty former coach driver, Micky, who along with his wife Meg, awaits the arrival of their son, Adrian, and his latest girlfriend, Grace.
Micky sees it as his moral duty to warn the churchgoing Grace that the mild mannered Adrian is a Jekyll and Hyde whose relationships have been ruined by his inordinate sexual demands. Over the next three scenes, leading back to Adrian as a teenager, we discover the truth about this now middle-aged lothario. As with most Ayckbourn plays, things are not as they seem.
Ever-inventive, Ayckbourn gives a new spin by reminding us that a situation becomes even funnier or sadder if we have a shrewd idea in advance of what is going to happen. By the time we get to Adrian's 30th birthday party we know the destination, though not as it turns out how this is reached.
Alternately wry and raucous, the play shows that Ayckbourn still knows how to make the best use of time.
Other reading and audition dates: -
She Kills Monsters - Reading Reading 6th April; Auditions 11th April
Home I'm Darling - Reading 25th May; Auditions 30th May
MacBeth - Reading 6th July; Auditions 11th July
The Railway Children - Reading 24th Aug; Auditions 29th Aug