All readings and auditions will take place in the bar, doors open 7.00pm and start 7.30pm unless otherwise stated. All are welcome, you do not have to be a member to attend a reading or an audition.Audition pieces will be available during the night of the reading. You do not have to audition if you attend the reading, come along and join in the fun...bar also open***!
The next reading and auditions are for
'JEEVES & WOOSTER'
Directed by Robert Till
- SYNOPSIS -
When a country house weekend takes a turn for the worse, Bertie Wooster is unwittingly called on to play matchmaker – reconciling the affections of his hosts drippy daughter Madeline Bassett with his newt-fancying acquaintance Gussie Fink-Nottle. If Bertie, ably assisted by the ever – dependable Jeeves, can't pull off the wedding of the season he'll be forced to abandon his cherished bachelor status and marry the ghastly girl himself!
Based on P.G. Woodhouse's delightful stories especially "The Code of the Woosters" the Goodale Brothers' farce-fuelled dramatisation opened in the West End in 2013 followed by a full UK tour.
Written for a cast of three, who play multiple roles this adaptation will suit actors looking for a "lovingly loopy" play to perform.
-Roles-

Bertie Wooster - Male Age around 30 years
Jeeves - Male Age unspecified but is older and wiser than Wooster.
Seppings Male -Age around 50s

The Bar, of course, will be open. All welcome and it's free!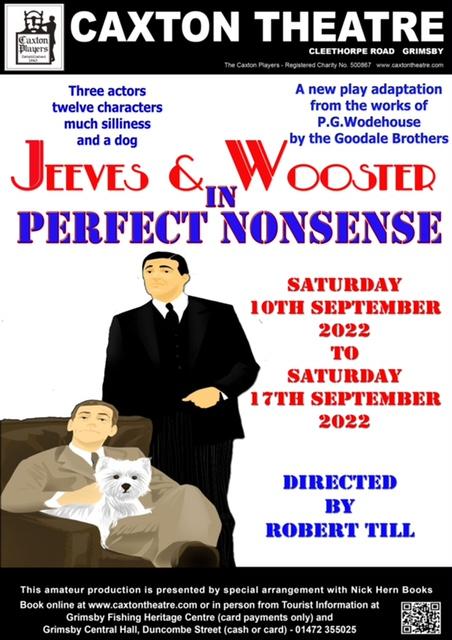 The reading will take place:- Thursday 26th May
The audition will take place:-Tuesday 31st May
Other reading and audition dates:
Theft - 7th & 12th Jul
Blackadder - 25th & 30th Aug